Dopo la presentazione ufficiale della collezione lo scorso febbraio con un evento a Parigi, ZEGNA e The Elder Statesman presentano la loro nuova campagna con l'attore Daniel Brühl.
La partnership rappresenta l'inizio di un dialogo intorno a Oasi Cashmere: una piattaforma per raccontare nuove culture e visioni progressiste e responsabili. Percorrendo una strada di innovazione ed evoluzione, ZEGNA si impegna a certificare le fibre di Oasi Cashmere come tracciabili al 100% entro il 2024.
ZEGNA x The Elder Statesman amplia gli orizzonti per intraprendere un nuovo percorso stilistico. Sulla base di una comune devozione per l'artigianato, l'eccellenza dei materiali e la sincronia con la natura, questa collezione rappresenta la fusione di due mondi in cui lo stile ZEGNA viene rivisitato con colori vibranti, motivi originali, texture ricche e tagli morbidi.
Le riprese sono state realizzate nello storico Lanificio Zegna, nel cuore del territorio naturale di Oasi Zegna – 100 km2 che rappresentano la patria dei valori di ZEGNA nelle Alpi italiane. La campagna con Daniel Brühl via come protagonista celebra il suo impegno e la sua connessione con l'ambiente. Appassionato della natura e amico storico del marchio, Daniel Brühl si addentra dietro le quinte per scoprire di più sull'etica della collezione e la sua impeccabile artigianalità.
''La visione di Ermenegildo Zegna, tramandata dal fondatore più di cento anni fa, continua ancora oggi. L'Oasi Zegna è un luogo dove la natura e le persone che vivono e lavorano sono rispettate e apprezzate. Se andate all'Oasi Zegna vedrete la dedizione e la passione di tutti coloro che lavorano per ZEGNA. Ogni filo, ogni bottone, ogni singolo dettaglio è fatto a mano, con cura e amore. La filosofia della famiglia ZEGNA e la mente creativa di Alessandro Sartori sono il motivo per cui la moda maschile di ZEGNA è eccezionale".
Questa partnership unica amplifica l'essenza della piattaforma Oasi Cashmere di ZEGNA verso un nuovo pubblico e rappresenta un'evoluzione della filosofia della casa incentrate sulla sostenibilità e la responsabilità. Caratterizzata da ironia e qualità, questa collaborazione rappresenta la passione condivisa dei due marchi per l'artigianato sofisticato e il lusso senza compromessi.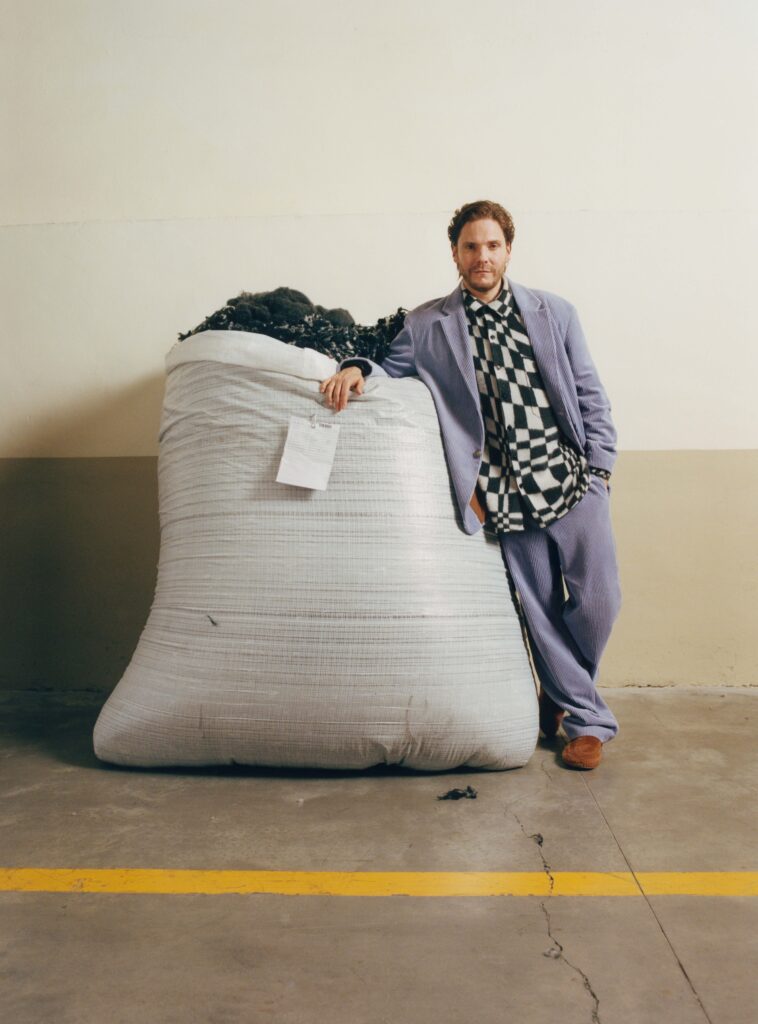 L'annuncio di Brühl come volto ufficiale della campagna lo rende parte della Community 232 di ZEGNA, che comprende Global Ambassador come Mads Mikkelsen, Leo Wu e Kieran Culkin.
La collezione è disponibile presso i negozi ZEGNA principali in tutto il mondo, i canali retail di The Elder Statesman e selezionati partner wholesale a partire da settembre 2023.
Il nuovo capitolo sarà celebrato con un evento presso Maxfield a Los Angeles, seguito da una serata esclusiva a Hollywood Hills il 6 settembre. Questo sarà il primo di una serie di eventi, la collezione sarà poi presentata a Chengdu e Singapore.
Il nuovo flagship store di ZEGNA, ora situato in Rodeo Drive, sarà inoltre customizzato in modo esclusivo per il lancio della collezione ZEGNA x The Elder Statesman.