Convivialità, modernità e un menù dai sapori eclettici sono gli ingredienti che definiscono Zaïa, il nuovo ristorante del gruppo Aethos – community internazionale di hotel e club – che apre martedì 7 febbraio in piazza XXIV Maggio 8, a Milano.
Con un menù studiato per essere condiviso e ispirato alla varietà di tradizioni e culture del Mediterraneo, il locale è un invito al viaggio e alla scoperta all'insegna del experiential dining. "Desideriamo che ZAÏA si affermi come il place to be in città; una location curata nei minimi dettagli, dove scoprire una cucina raffinata e di qualità, influenzata dalle tradizioni gastronomiche dei Paesi del Mediterraneo, con un twist unico", racconta Benjamin Habbel, CEO e founder di Aethos.
Situato all'interno dell'hotel Aethos Milan, in uno dei quartieri più vivaci della città, è il luogo ideale per chi è alla ricerca di uno spazio riservato ma cosmopolita. "ZAÏA è un luogo dove rilassarsi, provare piatti unici e al tempo stesso incontrare una global community con cui vivere e condividere momenti speciali, costruendo relazioni di qualità, in perfetta sintonia con il DNA di Aethos", continua Habbel.
Spiccano in carta, la triglia servita con cioccolato bianco, porcini e lardo, il riso vialone nano con mizuna, gelato alla mandorla, noci di macadamia e caviale, l'insalata contemporanea con avocado e l'agnello in crosta di sesamo, miele e cavolo nero. La proposta stupisce per originalità, sia nei sapori sia nella presentazione dei piatti. La domenica, il ristorante propone un'esclusiva formula Brunch.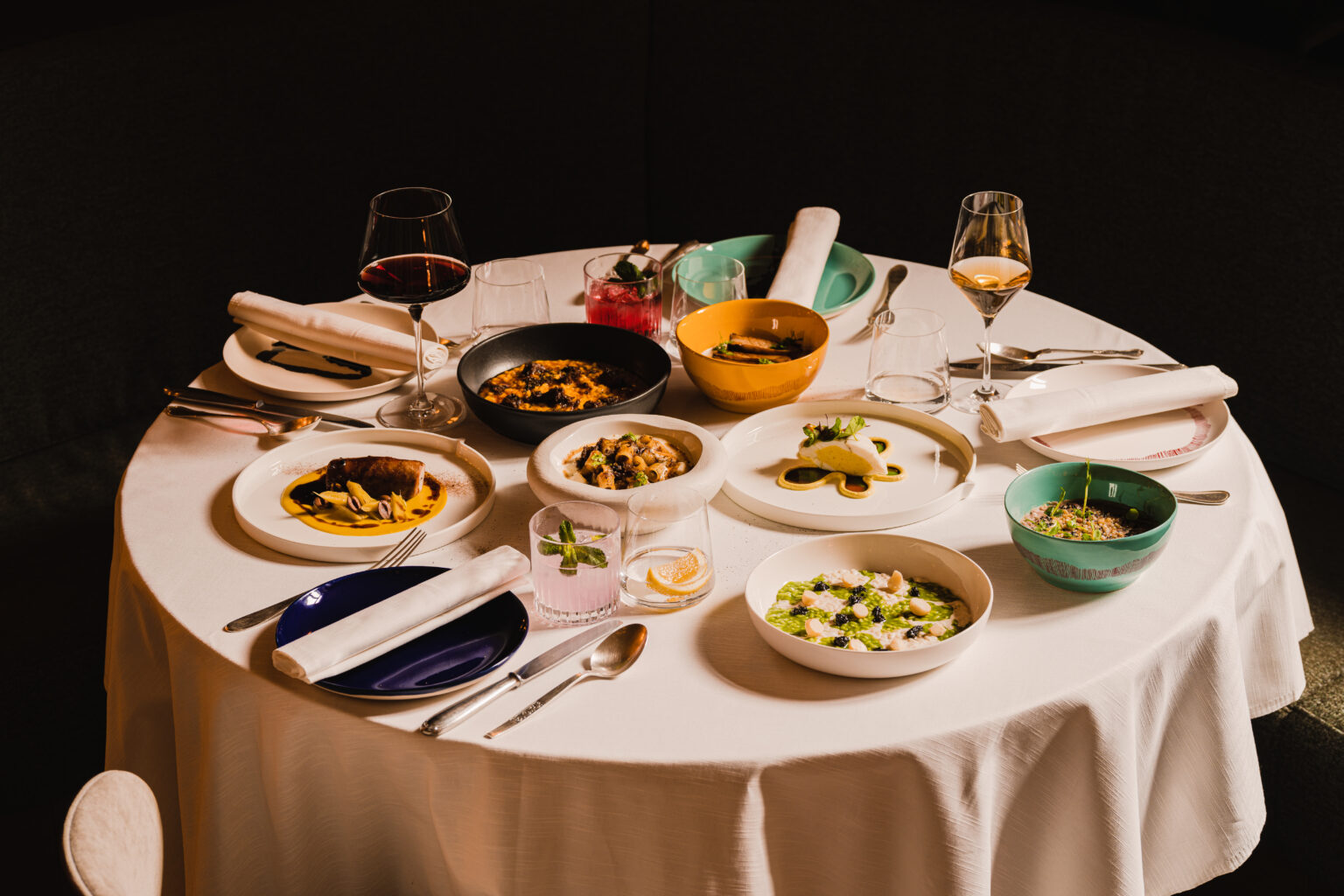 Dietro ai fornelli gli Chef Luigi Gagliardi e Dario Guffanti, che si sono formati nelle più prestigiose cucine sia all'estero che nel capoluogo lombardo: da Carlo e Camilla in Segheria al Maio, passando per Il Marchesino del Maestro Gualtiero Marchesi. Da Zaïa propongono una cucina contemporanea, che reinterpreta i classici attraverso accostamenti sorprendenti.
Gli ambienti del locale, curati dagli interior designer dello spagnolo Astet Studio, si distinguono per lo stile ricercato ed elegante. I colori caldi, come il verde bottiglia e l'écru, abbinati agli inserti in legno, contribuiscono a creare un'atmosfera moderna e confortevole. Una tenda di velluto separa la sala del ristorante dall'area riservata del nuovo Aethos Club, uno spazio intimo e coinvolgente dove i members possano sentirsi a casa.